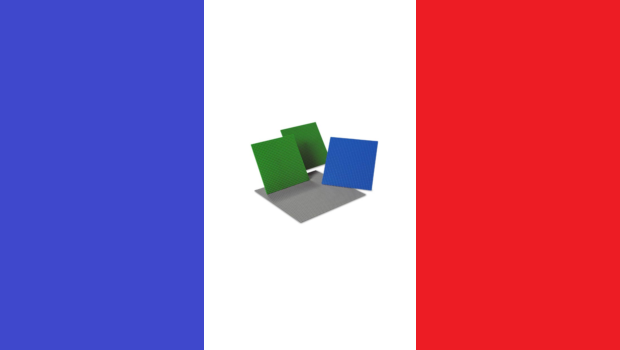 Provisional findings from the Imperial Geographic Society's interim country profile on the Kingdom of ND Land have been released to the public. The study covered documentation and analysis of ND Land's demographic and geographic make-up and sheds new light on the Empire's longest and closest neighbour.
The statistics illustrate that the country, ruled by the brother of Emperor David, King Noel, is dwarfed by the Empire.
The Country Area of ND Land covers over 25,000 Studs2 equating to over 100 Blocks2. 48% of the territory comprises road baseplates of which there is an exact 50-50 split between public roadways and building access routes. There is approximately 6,500 Studs2 of land available to build on excluding public roadway edges and zoned building sites. With a population of 168 minifigs, the Kingdom has a population density of 1.7 per square block and a Piece per Capita of 67.
Townfigs represent ND Land's largest Ethnic Group with the Theme making up over 50% of the country's populace, twice that of the second largest groups, the Castlefigs and Westerns. Pirates are the fourth largest grouping. The Kingdom is notable for its extremely low population of Spacefigs, one of the three Classic Species.
In the country's early years, Townfig births dominated with Castlefig and Pirate populations first emerging in 1987 and 1989 respectively. The country has experienced two Classic Period Baby Booms (then classified as over 25 births in a single year) in 1991 and 1996. The record number of births in a year was in 1991 when the Townfig Baby Boom saw 37 minifigs born. The 1996 Baby Boom was delivered, so to speak, by the Westerns.
Since 1996 the population of ND Land has stalled despite having a relatively high percentage of female figs (over 10% of population). No new births were recorded for a period of 14 years between 1997 and 2010. The arrival of a small number of minifigs from minority ethnic groups has bucked that trend.
The Male to Female ratio is 6.8 : 1.
The study was funded by the research body of the Minifigure Union and a final report is expected to be issued in the coming months.
The Imperial Geographic Society are currently carrying out a similar report on the Empire of Legoland.